Inspiration.

We developed another screenshot capture application in order to get the best features the others have and get rid off the annoying behavior we could not live with. Also we do support of old but still good Macs that can run 10.6.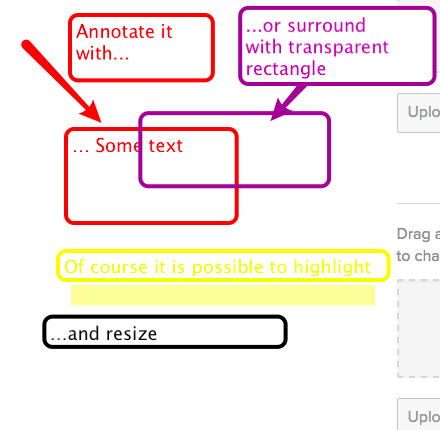 User Experience.

Tinge is Mac OS X application with the straightforward and standard controls. Just click Command+2, select the area and make simple marks on it. No the notorious "suns", disappearing windows, hidden menus and so on. Despite of that we avoided clattering the Dock with the extra icon - it appears only while an editor window is open and hides while Tinge sits in the backgrouind.
Dropbox as a cloud storage.

There's definitely no need to create extra accounts nowdays to make the screenshots available online - there are lot of free cloud file storages all around. We have chosen Dropbox just because we used it for our needs but we are planning to add more alternatives. Pay attention you may switch the "dropbox image page"/"direct image link" in the preferences menu.
It's free

While we are using the free cloud storage there's no need to spent a penny using Tinge.
Support or Contact

Having trouble with Tinges or the ideas how to make it better? Feel free to wrtie to S4Y Solutions